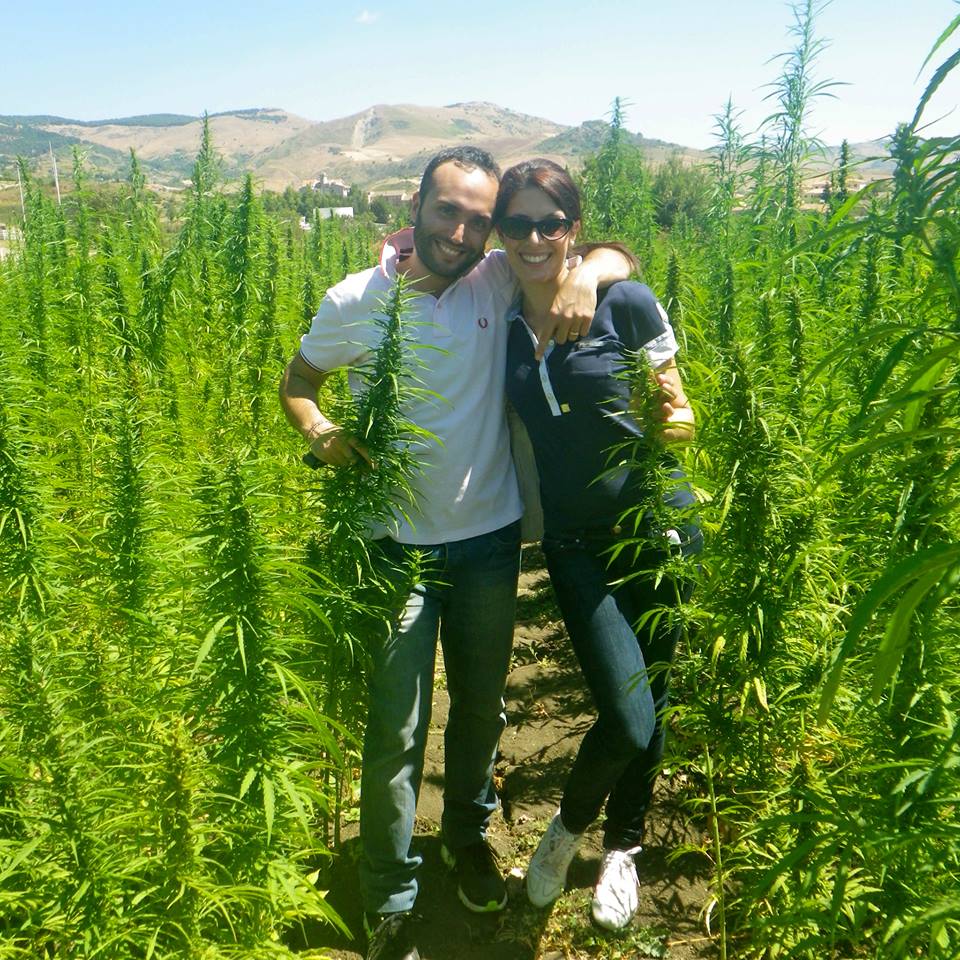 By intuition of Giueseppe Sutera and Stefania Martorina starts in the year 2007 the project Sicilcanapa Trade.
The firm works in the more flourishing area of the South-East Sicily and since 2012 it represents in Ispica, province of Ragusa, a characteristic entrepreneurial reality in the primary sector, industrial sector and business sector.
The core business is represented from production and marketing of primary foodstuffs and hemp by-products , phytocosmetics products, with the only aim: to direct one's attention to the taste and wellbeing, without never straying from eco-sustainability!
These productions put together, through surprising and innovative combinations, hemp by-products with local products of our agricultural tradition. So it comes out the Chocolate of Modica with hemp seeds, the Energy Hemp Power bar with hemp seed and honey, Pasta with hard wheat flour of Sicily and hemp flour. In addition to this, in the phytocosmetics sector, the firm offers the "Hevo Line" with hemp oil, almond oil and essential oils of Sicilian citrus fruits.
Today, the management of Sicilcanapa Trade is engaged in the design and manufacture of new products, hemp-based, that aims to various markets, such as bio-building and zootechny. Hemp fibre growing began at the experimental stage, with the collaboration of farms in Sicily and Association for Sicilian Hemp.
MISSION
Sicilcanapa Trade believes in realization of an industrial reality, that takes shape of a complete spinneret of hemp in Sicily. It is a spinneret that, from starting production to end-consumer, spreads the knowledge of many beneficial properties of Hemp(Cannabis Sativa) and besides its aim is that to give wellbeing, stimulating each of us to choices of conscious and eco-sustainable consumption.